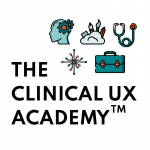 Widening Access Scholarship
Partial Scholarship: up to 75% fee reduction
Eligibility criteria: permanent residence in a low economy country and low personal and familial income.
Now accepting applicants for an April 2023 start
Deadline: Monday March 27th 2023
The Widening Access Scholarship offers a maximum 75% reduction in the tuition fees for the Clinical UX course of your choice. 
The scholarship is open for students living in any part of the world where the tuition fees would be too great for most citizens. This can include students from various European, African, Asian, or Caribbean countries.
The most recent scholarship application round has now CLOSED.
All applications received will be processed with the result provided by December 20th 2021.
The deadline for submitting your application is Monday March 27th 2023 at midnight Central European Time.
Once you have submitted your application, it will be processed with the result provided by Wednesday March 29th 2023.
Simply complete the form below, and upload evidence to prove your eligibility. You will also need to explain why you are suitable for the scholarship and how taking the course will help you. All fields of the application form are mandatory.
Evidence for residence include a scan, copy or photograph of the following :
Passport
or
National ID card

and

Household bill, such as gas, electricity or phone bill
or
Tenancy agreement for your primary residence
or
Lease agreement for any product or service such as a car, phone, or computer
Additionally, applicants must provide proof of their personal income or that of their spouse and/or parent to demonstrate an inability to pay the full fees.
Evidence can be a scan, copy or photograph of the following:
Payslips for the past 3 months
or
Bank statement for the past 3 months
Failure to provide sufficient evidence will reduce the total scholarship that can be provided.
Uploaded files should be no greater than 10mb, and either a jpeg, jpg, png, or pdf.
Good luck!
Note that we take data privacy very seriously. Find out more by reading our Privacy Policy.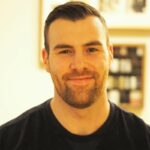 "Enrolling as a student in the Clinical UX Academy has been one of the best decisions I've made across both my academic and professional careers. As well as core principles in UX and Interaction Design, the course has equipped me with domain-specific knowledge in applying UX skills to healthcare and the clinical environment.
Combined with a background in psychology, I can confidently state that the course has directly helped me to begin a career as a Clinical UX Researcher. Dr Morrison is also an exceptional teacher and an even better individual; he has demonstrated a genuine care for each of his students throughout the duration of the course offering regular feedback and career mentoring.
I'd strongly recommend this course for clinicians or academics wanting to work in digital health design, or UX professionals wanting to specialise in healthcare."
Jack Burton
Clinical UX Researcher at Graphite Digital
Please send us an email at
info @ clinicalux.org
or complete the form below.
We look forward to hearing from you soon