How I became a Clinical UX Designer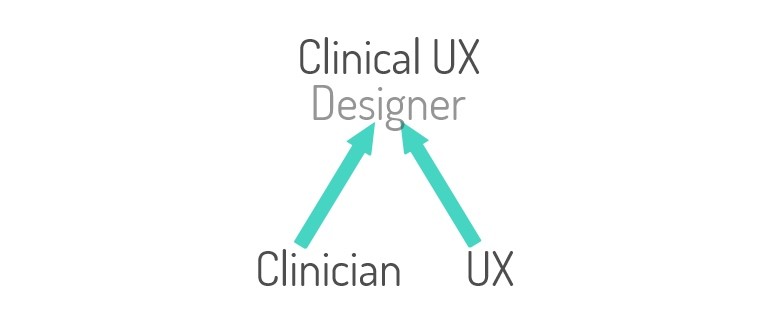 [et_pb_section transparent_background="off" allow_player_pause="off" inner_shadow="off" parallax="off" parallax_method="on" custom_padding="0px|0px|0px|0px" padding_mobile="off" make_fullwidth="off" use_custom_width="off" width_unit="off" custom_width_px="1080px" custom_width_percent="80%" make_equal="off" use_custom_gutter="off" fullwidth="off" specialty="off" admin_label="section" disabled="off"][et_pb_row make_fullwidth="off" use_custom_width="off" width_unit="off" custom_width_px="1080px" custom_width_percent="80%" use_custom_gutter="off" gutter_width="3″ custom_padding="0px|0px|27px|0px" padding_mobile="off" allow_player_pause="off" parallax="off" parallax_method="on" make_equal="off" column_padding_mobile="on" parallax_1="off" parallax_method_1="on" parallax_2="off" parallax_method_2="on" parallax_3="off" parallax_method_3="on" parallax_4="off" parallax_method_4="on" admin_label="row" disabled="off"][et_pb_column type="4_4″ disabled="off" parallax="off" parallax_method="on" column_padding_mobile="on"][et_pb_post_title title="on" meta="on" author="on" date="on" date_format="M j, Y" categories="off" comments="off" featured_image="off" featured_placement="below" parallax_effect="on" parallax_method="on" text_orientation="left" text_color="dark" text_background="off" text_bg_color="rgba(255,255,255,0.9)" admin_label="Post Title" title_font="|on|||" title_all_caps="off" use_border_color="off" border_color="#ffffff" border_width="1px" border_style="solid" disabled="off"] [/et_pb_post_title][et_pb_text background_layout="light" text_orientation="left" admin_label="Text" use_border_color="off" border_style="solid" disabled="off"]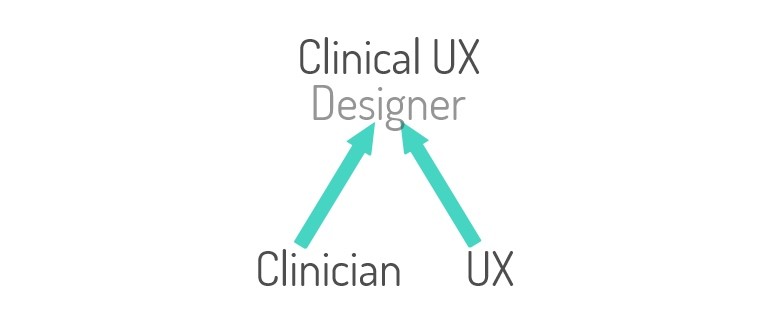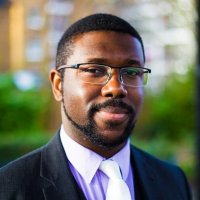 Dr Gyles Morrison, founding member of CUXA, explains his journey from clinician to clinical UX designer.
It was a Monday morning in February 2015, and I was ready and eager to learn how to use Axure RP 7, a powerful prototyping tool. I was being taught by Dr Ritch Macefield, a UX Expert for over two decades, IT professional for three decades and CEO of Ax-Stream. He told the class of eight students about the work he does in high fidelity prototyping, and optimising the quality of digital solutions through usability testing. His work took him across the world, meeting interesting people and working on equally interesting projects. It was during this training session that I realised that I had truly found my calling, I was to be a Business Analyst. Now remember, I had no idea what UX was before this date (you can read this blog post to know what it is yourself.). But I always loved working with computers. My IT teachers at secondary school said there would be no jobs in IT when I grow up, which was of course a load of rubbish, so instead I turned to medicine as a means to use my love of science with my interest in problem solving and helping people. What was meant to be one day of Axure training became three days, and I became an Advanced Axure Prototypist. I quickly put what I learned in to practice whilst working as a Clinical Analyst at Guy's & St Thomas' NHS Foundation Trust, prototyping forms for a new system being built in house. I created templates so that the team I worked in could develop prototypes rapidly. I got to use my love for graphic design as well, where I created images to use as widgets for prototypes. The team did a lot of great work, but there were many times that we would have to repeat work because requirements changed through the design and development phase. Something was wrong, but I didn't fully understand what. I discussed things with Ritch, explaining that I found learning SQL interesting at first but no where near as fun as prototyping and requirements gathering. He gave me some suggestions of next steps.
1) Do a part time Masters Degree
An MSc gained part time allows one to work part time as well, so they can gain theoretical and practical knowledge at the same time. And at the end of the MSc, the qualification will dramatically boost earning potential.
2) Work in the Private Sector
Now some will consider this a little controversial, but the simple truth is to gain experience quickly from a variety of projects, you should seriously think about working in the private sector. The main reason for this is that they are willing to take more risks, and they have many experts you can learn from. Yes, there are experts in the public sector too, but you need to deal with a lot more bureaucracy which often stunts creativity in the organisation on the whole let alone team or individual working
I still felt a little confused, which makes sense since this was all completely new to me. So I began to Google UX. I looked for articles on new skills relating to Axure RP and began learning. This was very hard in the beginning because I didn't know any other people doing UX. To change this, I decided to find a mentor, and I stumbled across an article by Alexander Baxevanis, Client Director and UX Expert at Webcredible, entitled Top 5 Mistakes Using Axure RP. It was a really useful article for someone new to UX, so I wanted to thank Alex by sending him an email on April 20th 2015. Alex I then met 9 days later and he gave me some really useful advice.
1) Hang out with UX Folk
I joined the UXPA and IXDA as a means to go to events run by and for User Experience and Interaction Design professionals respectively and find events on MeetUp.com and Eventbrite.com. He also got me in to events at Webcredible where I got to learn about rapid ideation.
2) Read lots, read often
The first books I was advised to read were Web Form Design by Luke Wroblewski and Undercover UX by Cennydd Bowles and James Box. But by far my favourite was The Design of Everyday Things by Don Norman. His first makes you realise that everything man made in this world that causes us frustration, confusion or to make mistakes (sometimes fatal) was designed to be that way. Perplexed by how to open a door? It's not your fault, someone designed it that way. The door isn't stupid, and neither are you, but I have a good idea who might be
I took this advice and ran with it. I went to a UXPA event on May 11th about accreditation as a User Experience Professional. Learn the syllabus and sit some some exams, with formal teaching if necessary. I left feeling empowered yet also a little confused. Was I ready to do something like this? I had only heard about UX 4 months previously! The other option was to do an MSc in Human Computer Interaction, with the knowledge that this will cost me a lot more money and time. Thankfully, I met the lovely Elisa Del Galdo from Blue Latitude who was also at the event, and is an extremely accomplished UX professional who has been in the game for almost 40 years! She quickly became my formal mentor through the UXPA and has also given me some great advice.
1) Get some formal training
To be an amazing UX practitioner, I will need to learn more. And the best way to learn is to get some formal training. This is rarely free, but nothing in life is to be fair, as everything has a value. The best source of formal training for UX practitioners at the moment is through doing an MSc, because there is now a huge wealth of theory UX practitioners should knows as the industry's pioneers have learned plenty of lessons the hard way for us so we can learn the slightly less hard way.
2) Gain experience.
Although I needed to get gain more theoretical knowledge of UX, I also needed some practical experience. That meant working on UX projects, either in my day job or in the very least by working on side projects.
This is when I started to feel more challenged. I wasn't doing enough UX projects at work, and I knew that I wouldn't be able to do a masters part time since my annual leave plus study leave I could be entitled to would not give me enough time off. Besides, there was no guarantee I could have a set pattern of shifts at work. I quickly came to the realisation that I needed a new job, especially one that would give me the opportunity to do an MSc. In the mean time, I had the opportunity to put what I had learned about form design from Web Form Designin to my role as a Clinical Analyst and try and improve the quality of the forms we made at work. However, it was still important for me to take charge of my future, therefore went job hunting and applied for an MSc at University College London to study Human Computer Interaction with Ergonomics. Ritch, Alex and Elisa unanimously agreed that I was all but guaranteed a place, pretty much because I was doing UX type work as a Clinical Analyst and I was a doctor with three years experience. This was particularly important as UCL do a lot of Healthcare UX projects. Naturally I felt very confident, but the lady at the course's admissions office explained I was ineligible because I didn't do pure psychology or computer science. Again, Ritch, Alex and Elisa thought this was nonsense and said I should still apply. And so I did. And I got my place 🙂 The next big thing was to get another job. I stumbled across the role of Enterprise & Technology Fellow at the Health Innovation Network (HIN). I would be working in the Technology & Informatics team, looking for digital and technological healthcare innovations to spread across South London. It seemed very interesting. So I had a discussion with Dr Leon Douglas, Head of Technology and Clinical Informatics and medical doctor. At first, I thought I had to still be a working doctor to take on the role. But explained I would be a credible candidate and should apply. And so I did. And I got the job! 🙂 It was a tough decision leaving my job, as it introduced me to the world of software development, and gave me insight in to the highs and lows of healthcare IT. As I kept working on UX projects, including designing a website and a logo for myself, I found that I was finally living the life I wanted to live, and doing the work I wanted to do. I get to use knowledge of graphic design, medicine and software development to help solve medical problems and improve healthcare for all. My new career was exciting and had purpose. I was no longer a Clinical Analyst. I was a Clinical UX Designer Now, after several months of being a part time student and employee of the HIN, I've been in a position to pass on my knowledge to others, through one to one discussions, presentations at events, and writing blog posts. And thanks to Ritch, Alex, Elisa, and countless others, I now feel confident in giving advice for others to start a career in UX
1) Learn as much as you can, all the time
Learn from books, learn at events, learn from courses, learn from doing. Find opportunities to use your UX skills, to stretch them, to gain new ones. And do it as often as you can.
2) Be part of the UX community
Read books, blogs and articles and give your feedback. Go to events, asking questions and networking with others. Write a blog about what you do and post it all over the internet! Get a mentor, and let them guide your next steps. Surround yourself with people who understand UX. Teach others what you have learned!
UX is amazing. I'm biased of course because I do it as a day job. Just because I'm new doesn't mean I'm still in the honeymoon phase. Learning about UX puts a smile on my face. But changing the lives of others, and improving technology through using UX skills puts an even bigger smile on face. If you would like to start a career in UX, or even help me with my own, please do get in touch. And if you thought this was a useful, please share with your friends, colleagues and even strangers so we can all do our part to build the UX community. Thanks for reading.
[/et_pb_text][/et_pb_column][/et_pb_row][/et_pb_section]